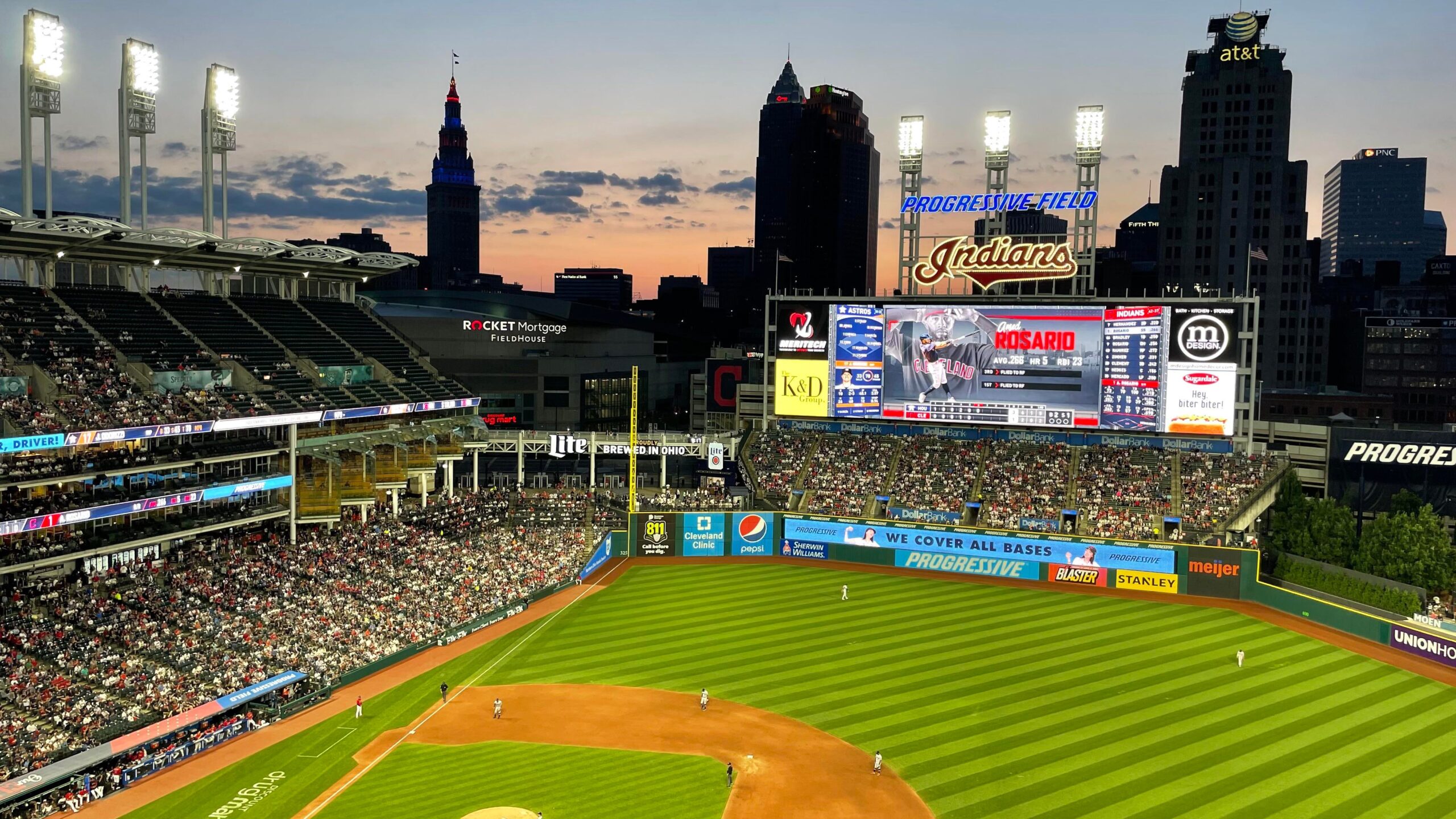 TL;DR?  Here's the long-form piece in a nutshell:
While the artist formerly known as Jacobs Field received rave reviews in the 1990s, it doesn't get a lot of love from baseball writers and ballpark enthusiasts today, making it one of the more underrated ballparks in my book.
Opening on the heels of Camden Yards, Progressive Field's architects understood that the Camden philosophy was about constructing something contextual that connected to the city, not red bricks or silly old-fashioned gimmicks.  Progressive Field nails that, in what is a symbolic representation of Cleveland.
The exterior architecture utilizes limestone and white steel evoking Cleveland's industrial sensibility.  Progressive Field's authentic urban interior aesthetics are lovely, eschewing any semblance of gimmickry and adroitly responding to the contextual forces of the city.  Those toothbrush light towers represent the town's smokestacks.
Much needed enhancements in the 2010s greatly improved the fan experience.  Dividing the main concourse into "districts," Cleveland's park now has a) baseball's largest videoboard, b) some of baseball's best local food and craft beer, c) the outstanding right field Corner Bar, d) new clubs and renovated lounges, and e) one of baseball's largest children's areas, among other things.
Progressive Field doesn't have many flaws, but its few flaws are pretty significant.  Seating geometry down the lines is poor, three tiers of luxury suites isolate the upper deck, and the mezzanine is for all-inclusive premium club seats only.  The combination of these three factors means there aren't that many good seats for the average fan!  In addition, the hideous, temporary-looking white boxes in right field resembling shipping containers mar an otherwise pristine interior.
But overall, underrated aesthetics and some of baseball's best amenities put Progressive Field close to the top 10.  The new round of extensive 2024-2025 renovations should solidify Cleveland's park as state of the art.