All Ballparks, All The Time
BallparkRatings.com is baseball's hub for all things ballparks with an analytical bent. Unparalleled reviews, rankings, news, travel, tips, and 35,000+ photos. Everything related to stadium design and attending a game, all in one place.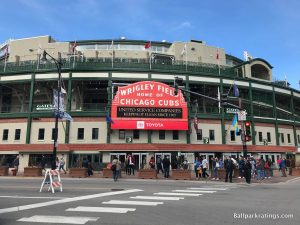 While I've attended all 30 MLB Ballparks, this is the first time I've outlined the rankings and ratings all at once.  My rankings and ratings are from the perspective of the person in the stands (i.e., not players, media), and they mostly align with the consensus view, a few outliers notwithstanding.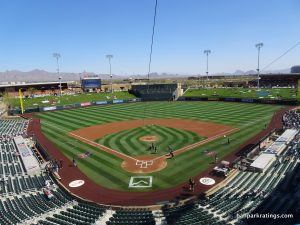 By: Cole Shoemaker3/4/19; UPDATED 3/6/20 Note: This feature will follow the format of our Best MLB Ballpark piece, so I won't reiterate the importance of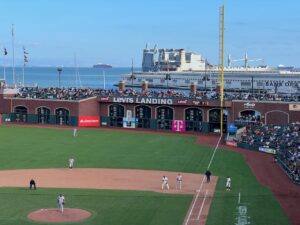 Major League Ballparks Setting Architecture Functionality Amenities Misc Total Spring Training Ballparks Setting Architecture Functionality Amenities Misc Total
In-Depth Reviews. Comprehensive Ratings.​
Most of my ballpark reviews are detailed. Very detailed. Baseball stadiums represent everything I love—travel, architecture, sports business, hospitality, and of course, baseball—and that obsession is reflected in the depth of the writing.
We start with an overarching narrative in the introduction, often one that ties the genesis of the ballpark concept to its current state, then I dive into all of the particulars. Exhaustive long-form MLB stadium reviews go through everything from a ballpark's surrounding neighborhood, architectural merits, and seating proximity to concessions, social spaces, and other amenities. I look at the totality of the ballpark experience, with each category proportioned appropriately of course. This is an encyclopedic volume of opinions on significant ballparks. Look for new features and articles too!
The 2010s in tech were more evolution than revolution compared to the 90s and 00s, but image sharing capabilities went off the charts in the last decade. Smartphones paved the way, then Instagram changed the game. That being said, it takes a bit of effort to find an extensive repository of photos regarding a niche subject.
For the ordinary baseball fan, Ballparkratings.com's primary appeal is the vast collection of photographs of all MLB and spring training ballparks. Each ballpark review features a gallery of 300+ photos, showcasing not only interior and exterior shots, but pictures that are more difficult to find, such as ballpark concourses, club lounges, suites, concessions, restaurants, memorabilia, etc. Images of virtually every space of MLB parks accessible to fans. All in one place!
There's a robust community of traveling baseball fans and ballpark enthusiasts, but much of this stuff is in the weeds even for a ballpark nerd. It can get pretty esoteric! So, what am I doing here? I obviously write with the intent of sharing my passion with fellow baseball fans, but frankly, I do it for me.
The perverse incentives inherent in creating revenue-generating online content are not a factor in this clickbait-free space, because this is not a business. Almost no ads. No paywalls. No sponsored content. No affiliate links. No crowdfunding solicitation. No selling of merchandise. Of course, there's nothing wrong with making money off such a platform, but I simply love ballparks (here is the "why") and see this as a vehicle to voice my opinions and post my photos.
I've been to 37 MLB ballparks (all 30 active), all before the age of 30. I've been to 32 spring training complexes (all 24 active) and attended spring training for 22 consecutive years, including the last two. I revisit 10 or so MLB parks each year. Most of all, I pride myself on having seen almost every section and area of every ballpark to get the fullest possible perspective.