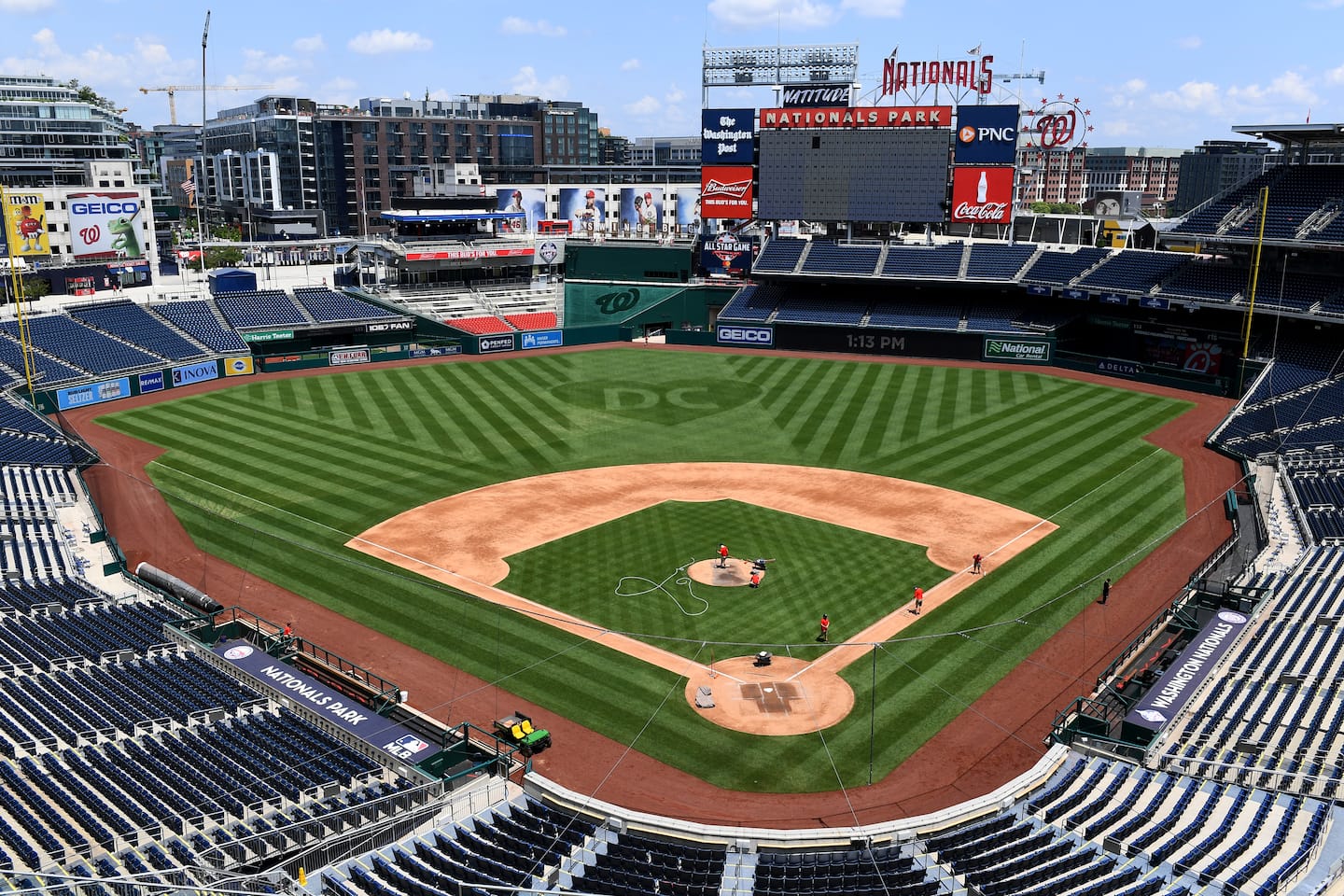 TL;DR?  Here's the long-form piece in a nutshell:
In the face of high expectations to deliver an iconic ballpark fitting for America's pastime in the nation's capital, Nationals Park has received mixed reviews for its lack of distinguishing features, not to mention its lack of visuals that reflect Washington D.C..
Critics say, what's the first thing you think of when you think of Nationals Park?  True, that's tough!  The red seats in center field?  The distant view of D.C. landmarks, which are increasingly obstructed by development?  The left field cherry blossoms planted as an afterthought that only bloom for a week in early April?
Regardless, I still view Nationals Park more positively.  It may lack much to separate it from the pack of other MLB venues, but Nationals Park is very well rounded, with only a couple of significant flaws, and that matters.
Nationals Park's architecture may be a mixed bag, but it fits into the D.C. landscape, which is the goal.  Its interior may lack distinctiveness, but I love how open the park feels to the urban context on the left side, with new development and rooftops overlooking the field.  It excels functionally, with solid sightlines, good seats, and wide, navigable, and open concourses.  It's equipped with plenty of fan-friendly amenities, namely a criminally underrated culinary scene, vibrant social spaces, and amazing premium club seats that have always been relatively affordable on Stubhub.  It even possesses a few charming local traditions, namely the now iconic President's Race and nods to D.C. baseball history.
Most importantly, the burgeoning Navy Yard next door is now one of baseball's best local scenes, and location is crucial in my ballpark ratings.
Yes, a ballpark is more than the sum of its parts—Nationals Park lacks that "wow factor" that limits its "repeat value" for out-of-towners—but the sum of its parts is really damn good here.  It all adds up to something better than its reputation as a middling to bottom-10 ballpark in my book, even if nothing is particularly memorable or outstanding.